UPDATED:
Add the accidentally deleted "Two-Factor Authentication" bit.
With the release of macOS Mojave 10.14.4, another bug that was originally introduced in 10.14.4 beta. This bug also presents in macOS 10.4.5 beta, iOS 12.2 and iOS 12.3 beta.
Google-hosted G Suite account with Two-Factor Authentication enabled will not be able to log in properly.
When adding a G Suite account you will get a message:
Enter the password for the account "(null)".
Google requires completing authentication in Safari.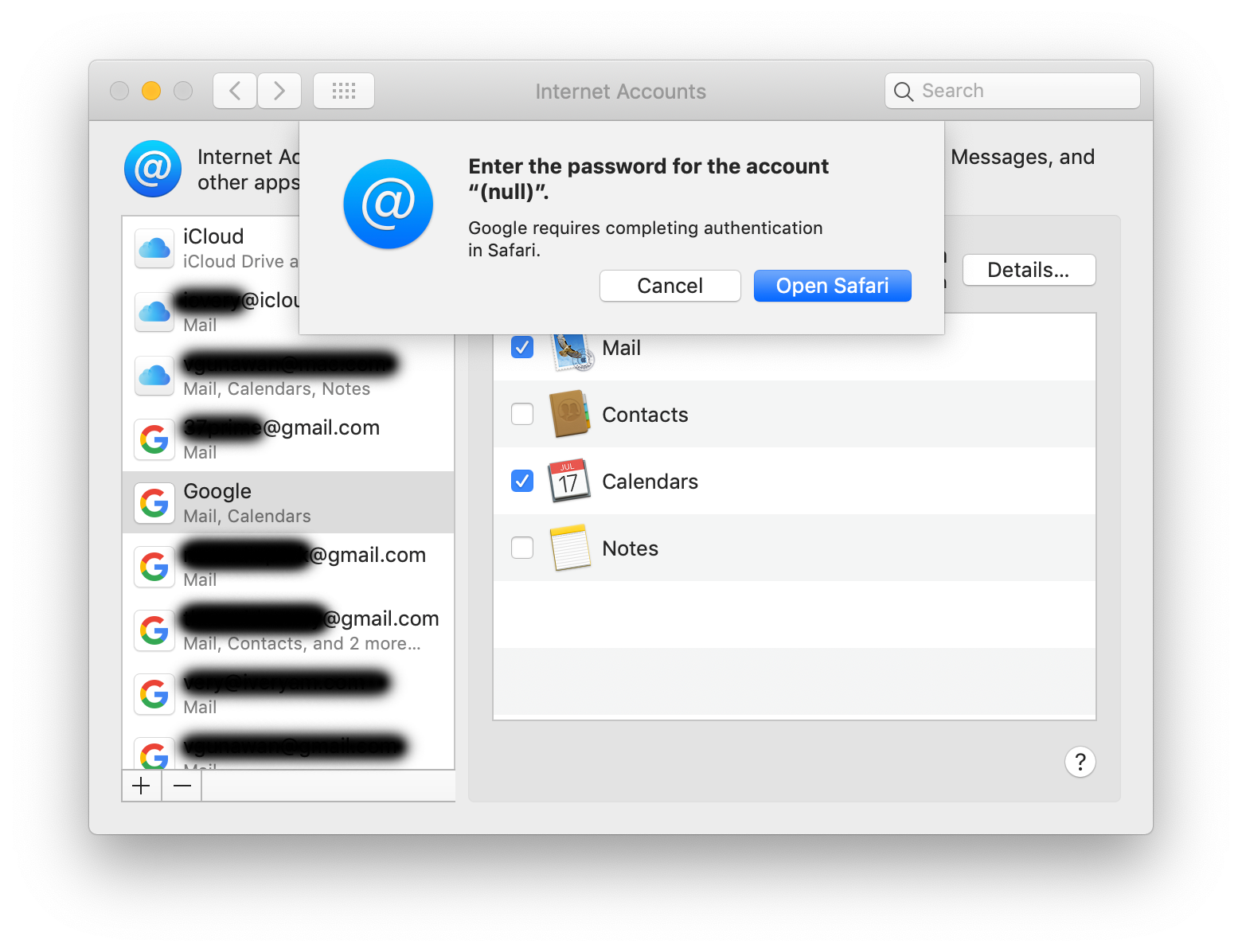 In macOS 10.14.4, to authenticate Google Accounts, Safari opens in Private Browsing Mode.
This bug had been reported multiple times by Apple Developers and Beta testers since the release of macOS 10.14.4 beta 1.