It is that time of the year again when Apple is hosting a Conference to its Developers. Yes, Steve Jobs will be kickstarting WWDC 2010 on Monday June 7th, 2010 10:00 AM Pacific Time.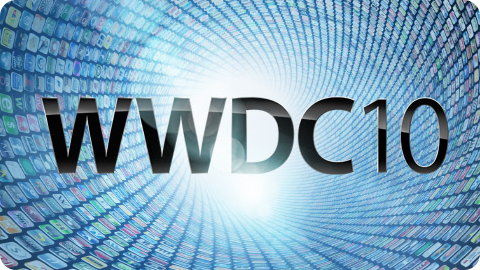 Here's an early list of the sites who would bring you the live coverage; it will be updated as more become available:
As usual, there will be sites providing some kind of live coverage of WWDC 2010 Keynote. I wonder if Gizmodo will be there after their failed attempt to extort Steve Jobs for access?
UPDATE: Brian Lam from Gizmodo claims that Apple won't respond to their requests to attend WWDC. (via Daring Fireball)
Apple did not release iPhone OS 4 beta 5 which was expected on June 1, 2010. It is likely that Apple will show more of the iPhone OS 4 features exclusive to the next iPhone, what ever it called (iPhone 4? iPhone 4G? iPhone A4? iPhone Extreme Championship Editions?).
According to our telepath who probed the mind of an Apple Executive who is definitely Scott Forestall, the next iPhone (hardware) will not be available during the WWDC week. There will be auxiliary announcements related to the next iPhone, including Apple's "reactions" to AT&T New Wireless Data Plans. Based on the telepathic source, Apple is planning to make the next iPhone available for sale between late June and early July. That's June 25/26 or July 2/3 weekend.
Stay tuned for more links as they are made available.
68-98 Burnhamthorpe Rd, Toronto, ON, Canada