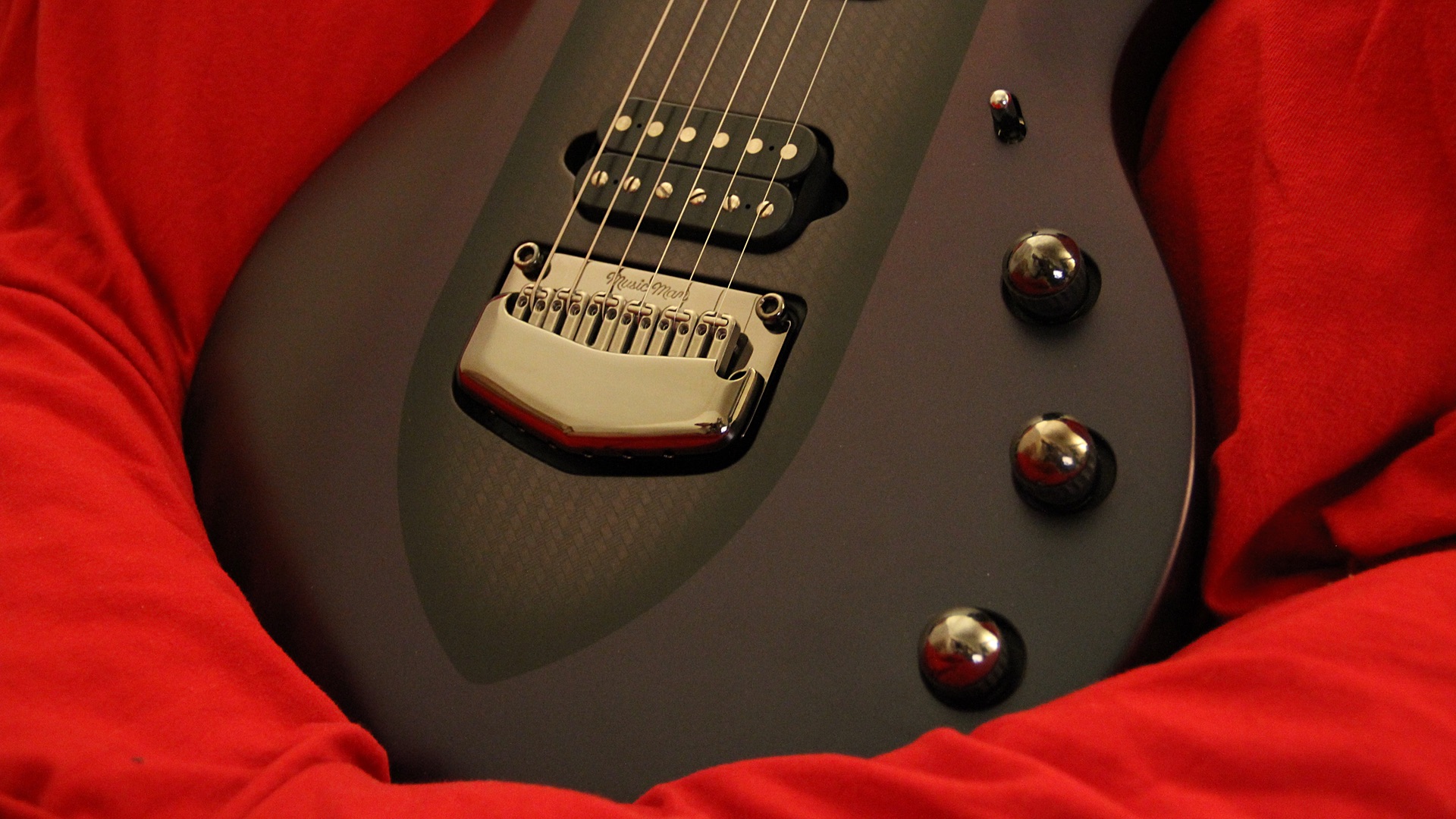 I tried out Ernie Ball Music Man John Petrucci Signature Guitar Majesty some few months ago at a local guitar store and I really liked it. I have been a fan of Dream Theater and John Petrucci since my radio days in the 1990's.
My first choice was the Polar Noir model (black). I always like guitars in neutral colors such as black. Then I saw the Iced Crimson model (red); I like it too. Why not add bold colors to my seemingly all-black gears.
Fast forwards a few months, I finally saw the Arctic Dream model (as pictured above) in person. The color-shifting paint-job is amazing. Under certain lighting and viewing angle it is radiating the color green, purple and sometimes black.
For a brief moment, I thought that I should get a 7-string model; as it would have been the first in my arsenal. I then decided to get the 6-string model.
Just a few days ago, an Arctic Dream Ernie Ball Music Man Majesty was delivered to my office. It will take me sone times to get familiar with this San Luis Obispo, USA-made instrument.
——-
Note:
If you purchased this Ernie Ball Music Man John Petrucci Signature Guitar Majesty or anything else through the Amazon.com links, 37prime will receive a tiny "kickback". Thus, supporting us along the way while you shop. We thank you all in advance.