UPDATED, MAY 19, 2020
Adding back a few missing sentences.
I've just received it today, Atoms Model 000 in Ocean Blue.
From Atoms:
"This limited-run color was available to order from March 31, 2020 – April 10, 2020."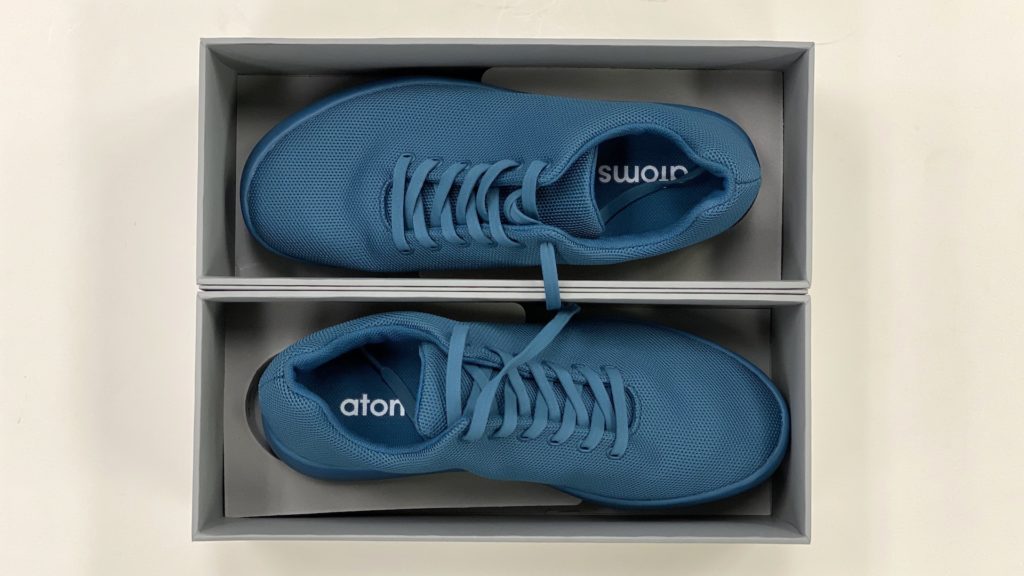 I had been asking pestering Atoms if they would make Blue version of Model 000 for almost one year. Naturally, I ordered a pair of Model 000 in Ocean Blue immediately.
Atoms Shoes comes in Black, White, Black/White. New colors then were introduced in the order Gray, Neon, and Red Clay. In late March 2020, Atoms introduced Water Resistant Model 000 in Ocean Blue and Pink Coral.
Ocean Blue Atoms shoes feels exactly the same like other Atoms shoes in different colors. Same materials with previous incarnations of Atoms Shoes, with Water Resistance added. The shade of Ocean Blue is subtle and pleasing to look at.
Stay tuned for "Water Torture" test on these Water Resistant Atoms shoes.
Atoms shoes have become the primary shoes that I wear for more than 14 Months. I have clocked over 12,000 Miles on my first pair which I still wear to this day.
This is in no way a sponsored post by Atoms. I do like their shoes and I have paid for every pair I bought, including replacement Copper-Lined Insoles and Stretchy Laces. You can get $20 off for your first pair of Atoms shoes by clicking on this link.