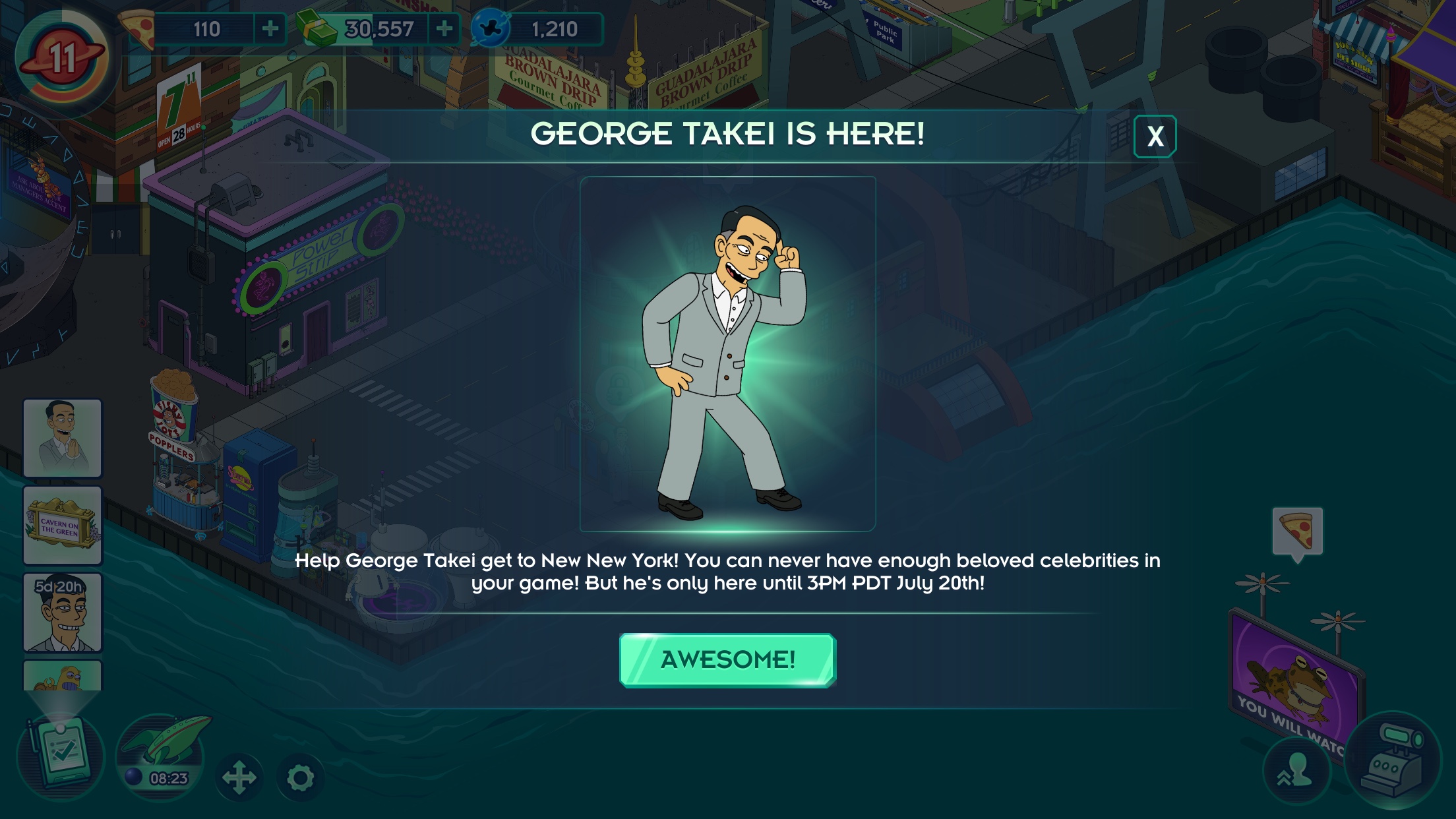 The paws are busy tapping the glass screen playing Futurama: Worlds of Tomorrow!
Goerge Takei Special Event is now live. The event will end on July 20th, 2017.
Notably, Neil deGrasse Tyson is available for purchase for 300 Pizza. For, $19.99 you can buy 600 Pizzas.
I love Futurama, I like this game. I also am aware that this game is an In-App-Purchases trap.