And now a word from our favorite robot, the lovable Bender: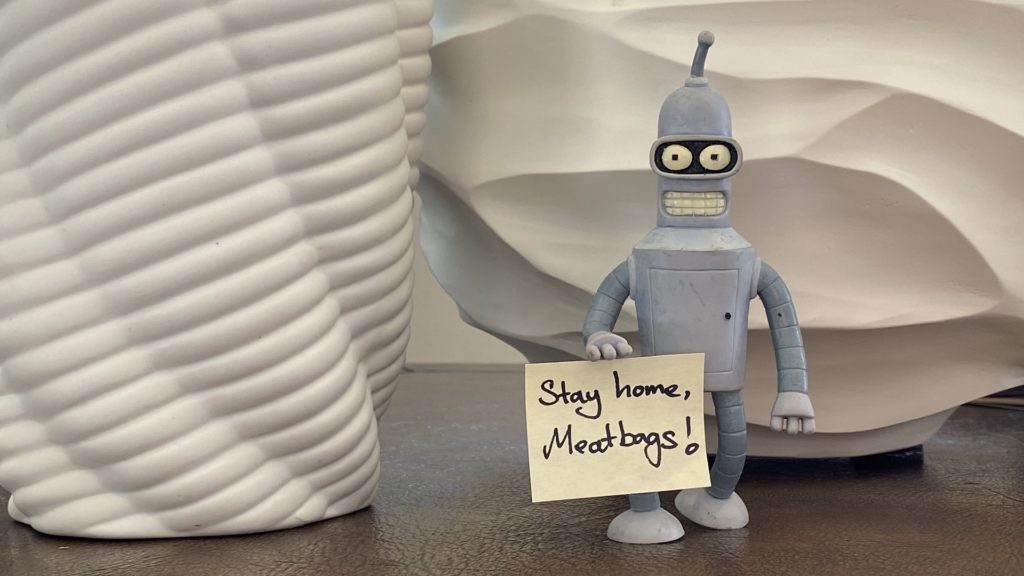 I am having hard time saying no to anything Futurama. The game might be an In-App-Purchase trap, but it is the colsest thing to new Futurama episodes.
Robot Devil is making an appearance on this game for the first time. In the series, Robot Devil was voiced by the legendary Dan Castellaneta.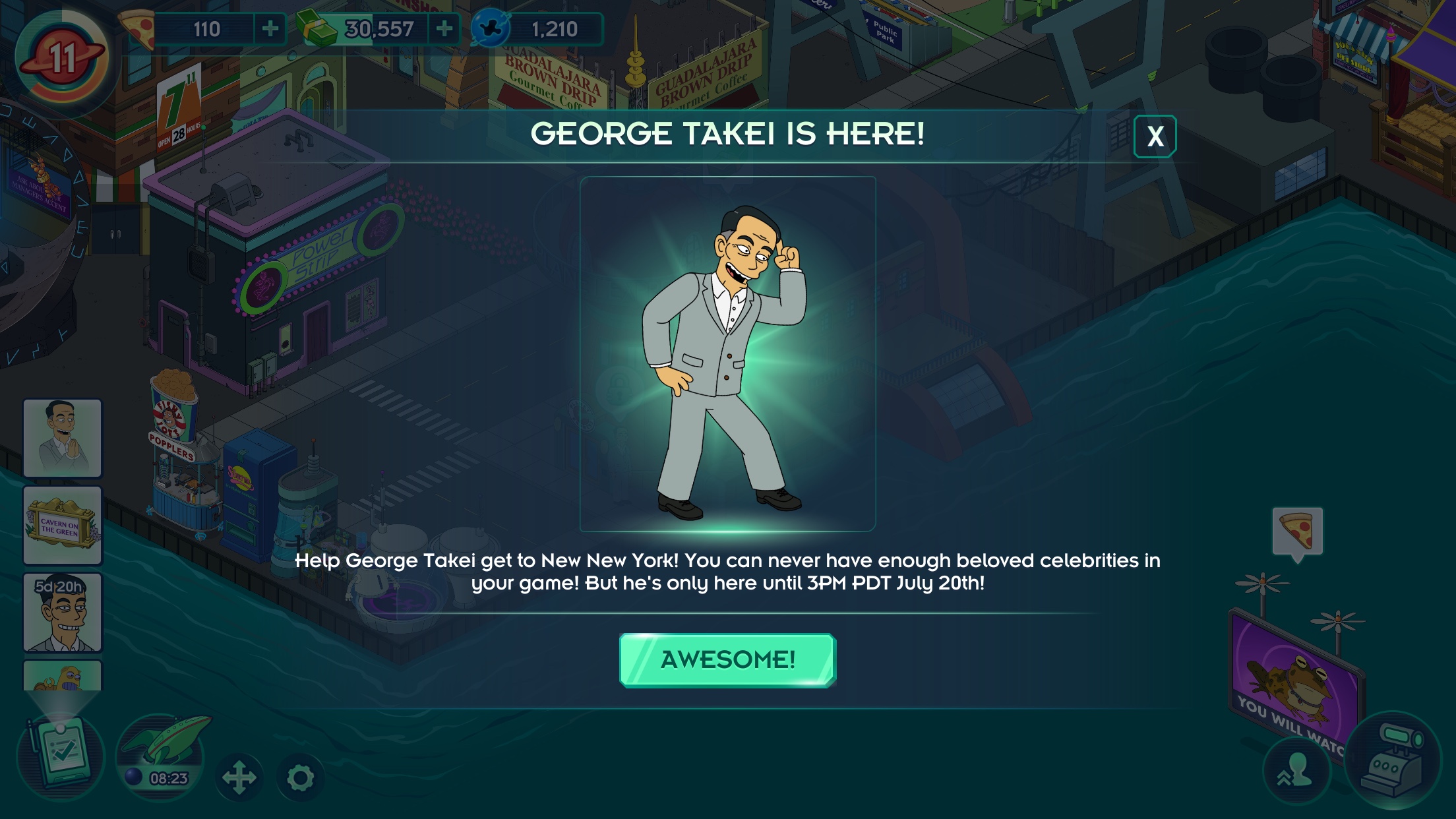 The paws are busy tapping the glass screen playing Futurama: Worlds of Tomorrow!
Goerge Takei Special Event is now live. The event will end on July 20th, 2017.
Notably, Neil deGrasse Tyson is available for purchase for 300 Pizza. For, $19.99 you can buy 600 Pizzas.
I love Futurama, I like this game. I also am aware that this game is an In-App-Purchases trap.