WordPress 3.9.1 Maintenance Update
This maintenance release fixes 34 bugs in 3.9, including numerous fixes for multisite networks, customizing widgets while previewing themes, and the updated visual editor. We've also made some improvements to the new audio/video playlists feature and made some adjustments to improve performance. For a full list of changes, consult the list of tickets and the changelog.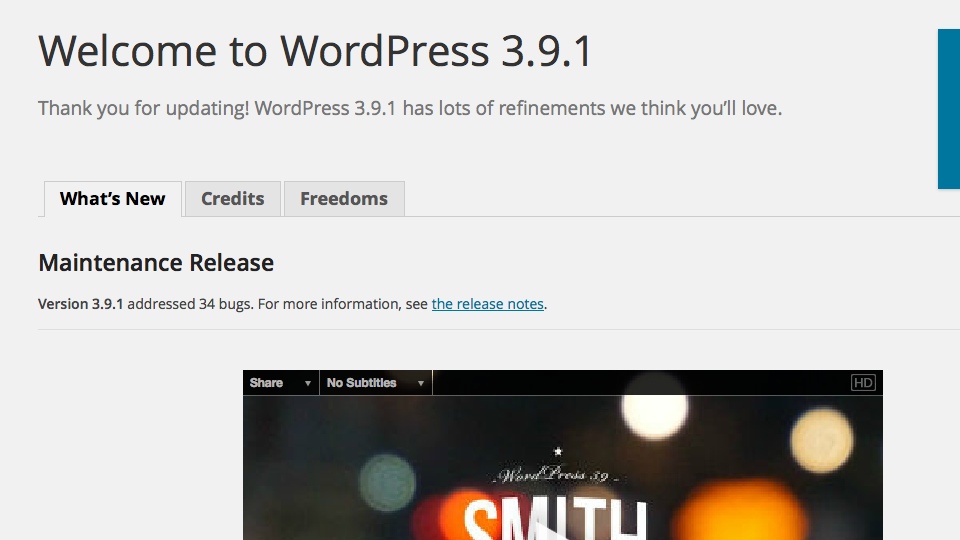 It is highly recommended to update to the latest version of WordPress whenever possible, as long as it doesn't break certain plugins you can't live without.
90403