One night after the rain, overlooking a parking lot covered with solar panels.
Taken using an iPhone.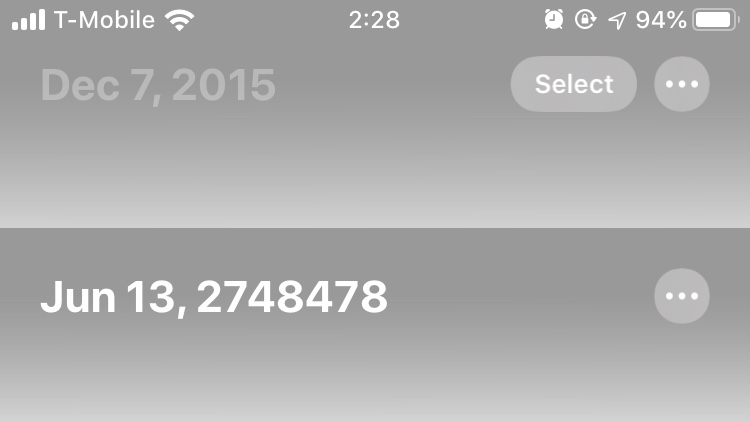 I'm trying to figure out where I got this screen capture, probably from a Time Traveller's iPhone. As it shows, the Photos Library contains at least one photo from June 13, 2748478.
This Time Traveller is on T-Mobile Network, nonetheless.
UPDATE: Converting 2748478 into date results in January 27, 9425.
Apple "By innovation only." Special Event is set to take place at Steve Jobs Theater, Apple Headquarter, Cupertino, on September 10, 2019.
Low hanging fruits:
iOS 13 Release Date
2019 iPhone Line-up
One would expect Apple to announce:
Apple Watch Series 5
2019 Apple TV Line-up
More info on Apple TV+ / TV+
One More Thing… (?)
Apple will be providing Live-Stream of the event.