And now a word from our favorite robot, the lovable Bender: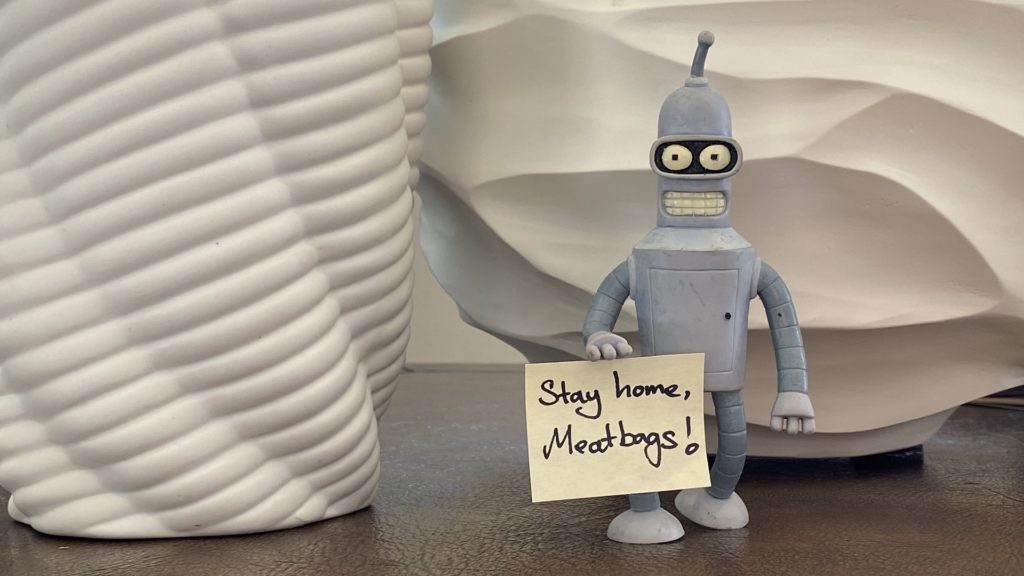 Futurama: Worlds of Tomorrow game is officially out on the Ten Year Anniversarry of the release of iPhone original (June 29, 2007 – 2017).
Futurama: Worlds of Tomorrow is developed by TinyCo, a subsidiary of Jam City, which porfolio includes Family Guy: The Quest for Stuff. Matt Groening, Futurama (and The Simpsons) creator, penned original story for the game. To celebrate the launch of the game, Groening, David X. Cohen, Billy West and John Dimaggio did a few AMA's on the "Internet"; here's one they did on Reddit.
The game itself is part clone of Family Guy: The Quest for Stuff, some RPG battles and others. By the way, Family Guy: The Quest for Stuff is also a clone of The Simpsons: Tapped Out game. It is somewhat funny since Family Guy had been accused for ripping off The Simpsons, as explained by South Park in Cartoon Wars Part I and Part II.
Apparently going off tangent is way too easy.
Back to the game…
The in-game graphics are faithfully recreated from the series, but some of the animations look a bit off. The music is also faithfully recreated from the series. The game itself is described by one of our colleagues as "laden with In-App-Purchases traps".  It is only day one with this game, so we will see how far it will go.
Futurama: Worlds of Tomorrow is available on Android and iOS (alphabetically).
All the phones we tested showed themselves to be pretty tough. The iPhone 6 Plus, the more robust of the new iPhones in our testing, started to deform when we reached 90 pounds of force, and came apart with 110 pounds of force. With those numbers, it slightly outperformed the HTC One (which is largely regarded as a sturdy, solid phone), as well as the smaller iPhone 6, yet underperformed some other smart phones.
iPhone 6 starts to deform at 70 pounds and the case separates at 100 pounds. Even after the deformation and case-separations, the iPhone 6 still functions.


Photo credit: Consumer Reports.
To no surprise Apple showed off its own testing facility, firing back at the assumptions that Apple did not properly test iPhone 6 and iPhone 6 Plus design.
My view of this so called "bendgate" was blown out of proportion from the start, and that can be attributed to:
Lack of understanding of Physics
Also lack of common sense.
Competition
Blackberry, HTC, LG and Samsung were quick to make fun of the situation.
Sensationalism
Many news media love the page hit.
Fanaticism and Antagonism
In the end, people still love their iPhone 6 and iPhone 6 Plus.