Just a raccoon in a tree in the middle of the night.
I heard some peculiar noises, then I looked up. It was really dark when I took this photo.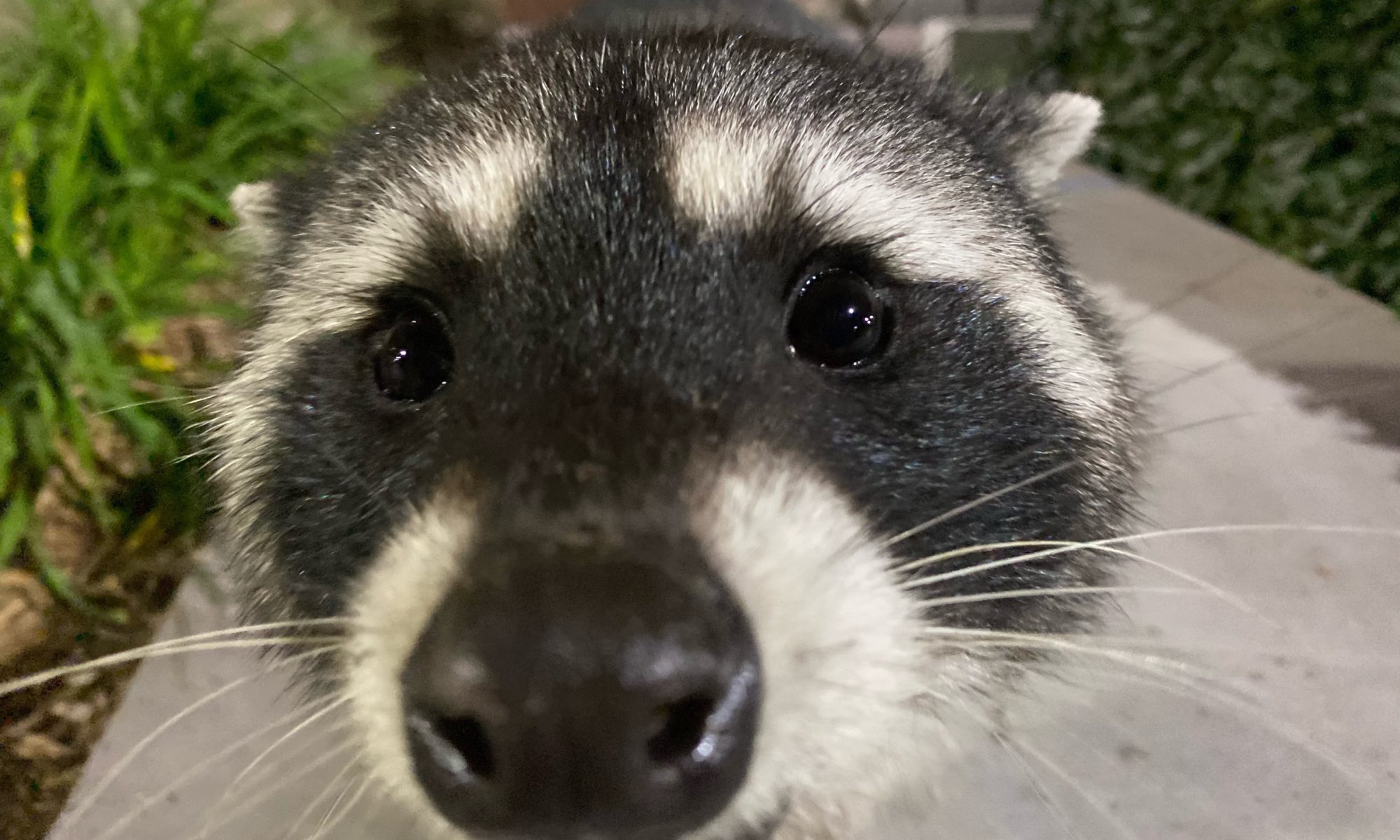 I was on my walk and saw a few people pointing at a pair of raccoons. I approached them and one came close to me, seemingly wondering if I had any food for them.