I picked up Master Of Puppets (Remastered) – Deluxe Box Set that I pre-ordered from Amazon at one of Amazon pickup locations.
Master of Puppets (Remastered) hit the street on Friday, November 10, 2017 but the Deluxe Box Set was not delivered until Tuesday, November 14, 2017.
This limited edition deluxe box set contains a lot of things:
Three vinyl records (with a MP3 Download Card)
Ten CDs, two DVDs
One cassette
A hardcover book including never-before-seen photos
A folder containing handwritten lyrics
A set of six buttons, and
A "Damage, Inc." lithograph.
Wait a minute, a "cassette"?
What is it?
How do you even play this "cassette"?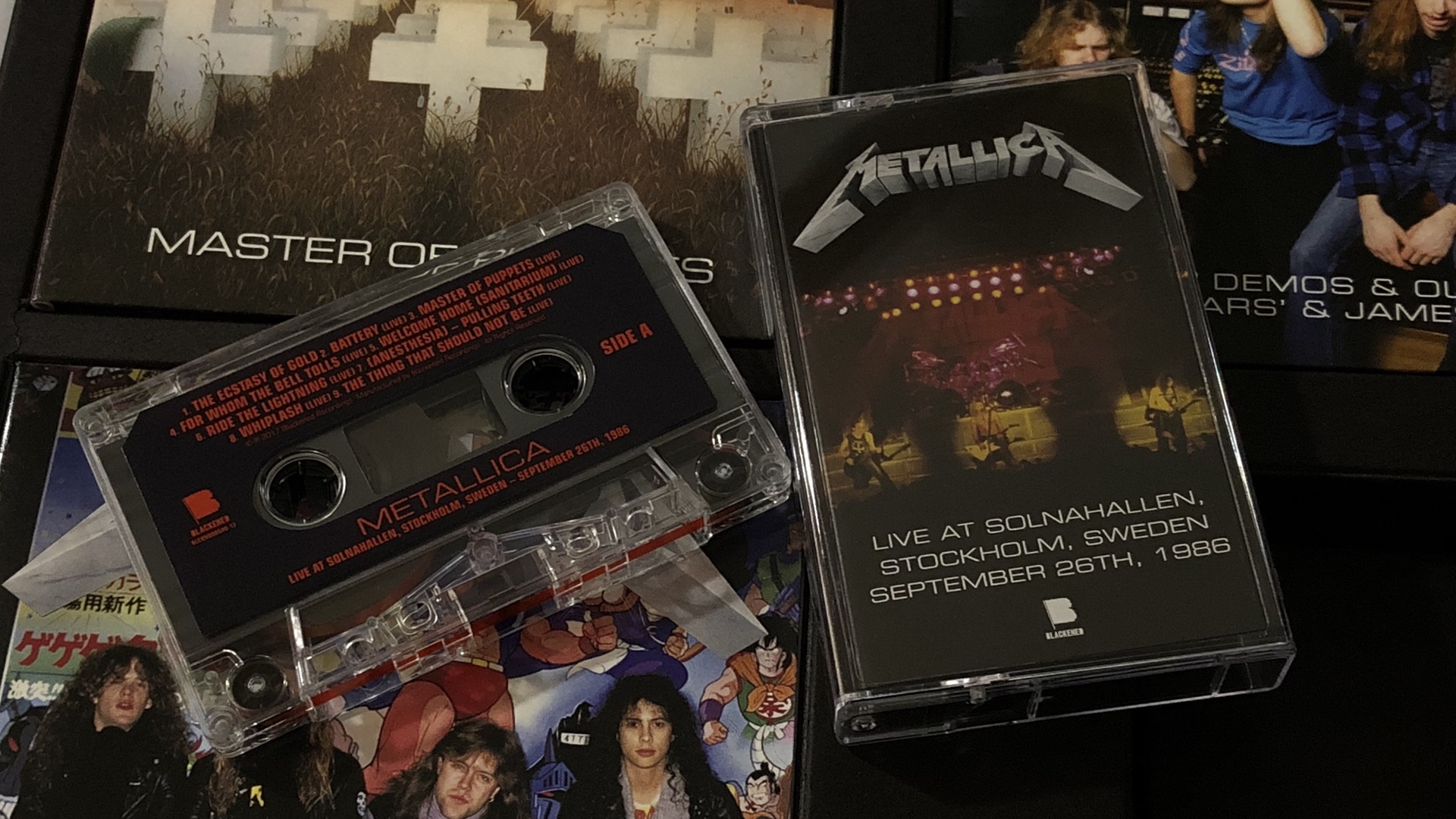 Thankfully, Amazon includes AutoRip of the box set, including the cassette (tape). I didn't even have to use the MP3 Download Card. The cassette contains fan recording from Solnahallen, Stockholm, Sweden – September 26th, 1986; it was Cliff Burton's last show.
Eight songs off Master of Puppets, tracking in at 54 minutes and 46 seconds, reinvented heavy music in 1986.
On March 23, 2016, Master of Puppets was selected as one of 25 recordings that were added to the National Recording Registry; as it is deemed as "cultural, artistic and/or historical significance to American society."
I would like to add that <aster of Puppets is culturally, artistically and historically significant to the world.