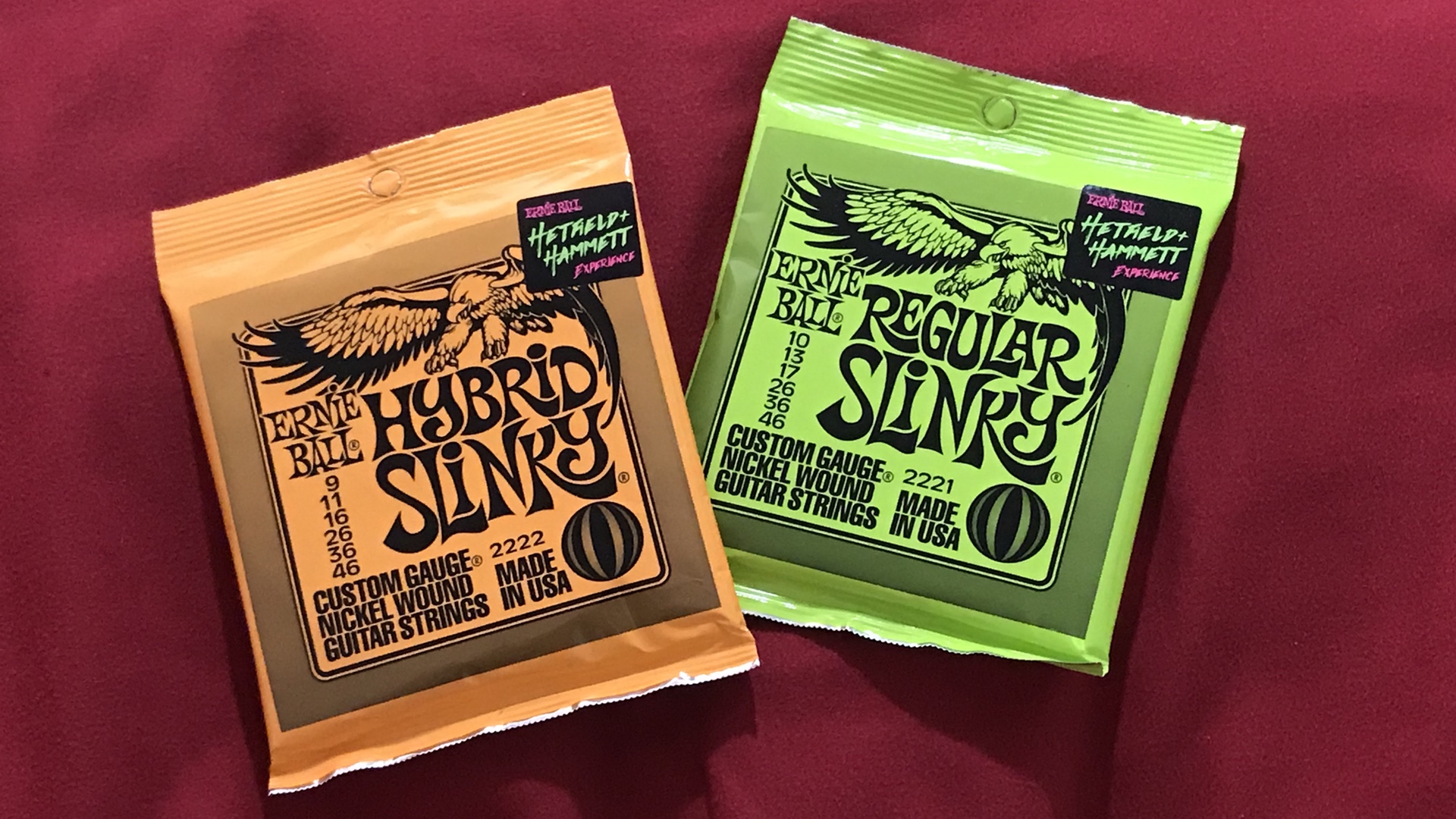 This is something that I've been meaning to post for two weeks. Finally I get to pick up a few packs of Ernie Ball strings at a local Guitar Center. I am working on a few guitars this week.
From Metallica:
What do James and Kirk do when they're not on tour?  Hang out at HQ!  And now you have the chance to hang with them!  In conjunction with our friends at Ernie Ball, makers of fine guitar strings and instrument accessories, three lucky winners will be coming to the San Francisco Bay Area to spend the day with James and Kirk at HQ AND get their choice of a Hetfield or Hammett Signature ESP Guitar.
Head to www.ernieball.com/metallica for more details.