We just picked up a Gigabyte Motherboard GA-Z77X-UP4 TH from Micro Center earlier today. It is one of the few PC Motherboards with built-in Thunderbolt port.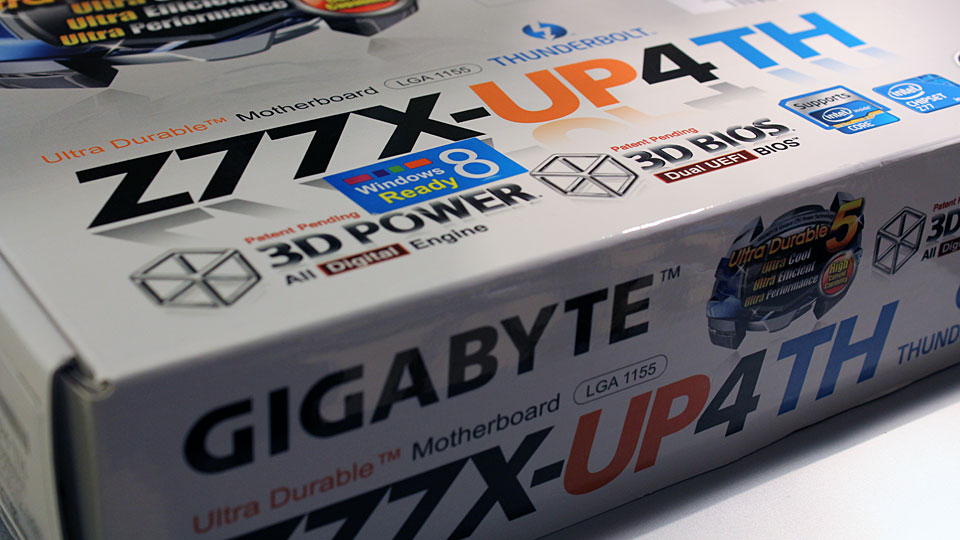 Someone has Hackintoshed this motherboard.
According to postings at tonymacx86.com forums, GA-Z77X-UP5 TH is easier to Hackintosh.
——-
p.s.
If you went to Micro Center in Tustin to get this motherboard, look for John Her; he's really helpful.
90803