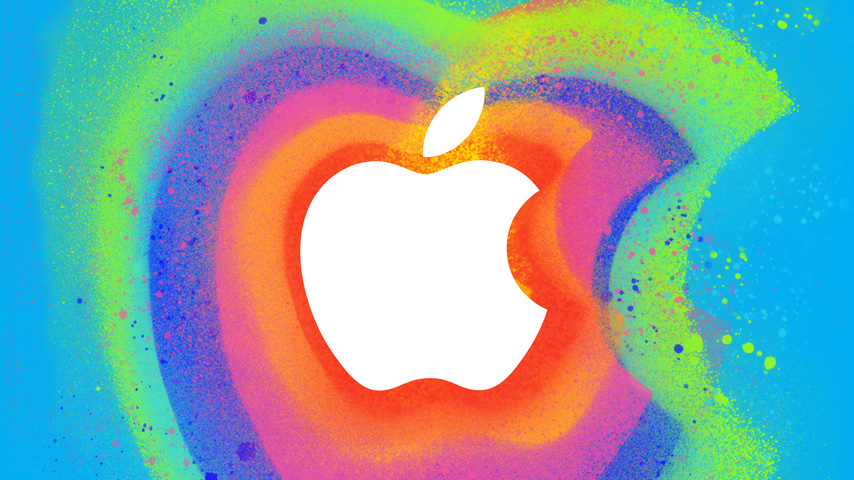 We've got a little more to show you.
Apple Special Event
October 23, 2012
Watch a live video stream of the special event online or via Apple TV starting at 10:00 a.m. PDT.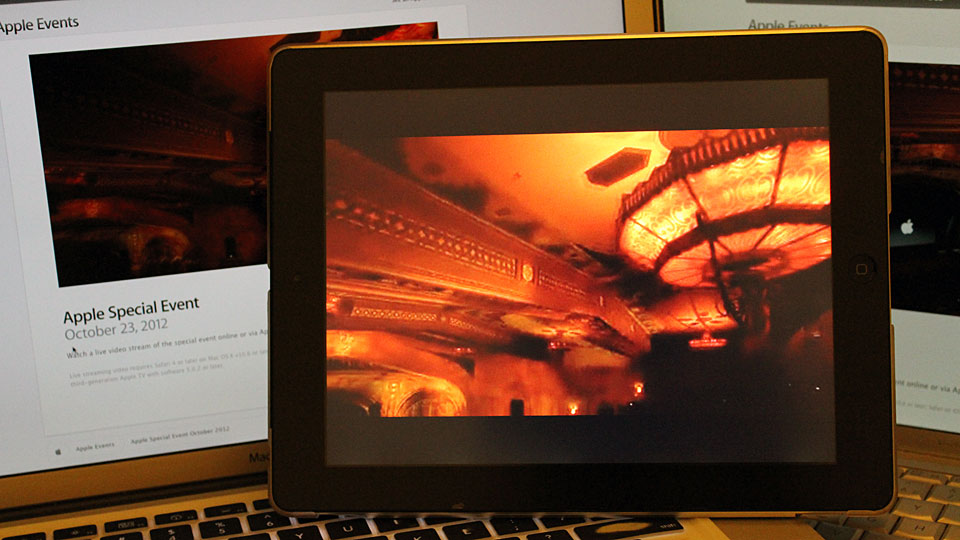 ——-
Tim Cook is on stage
Apple is gloating about iPhone 5
Tim Cook talks about iPod line-up
Tim Cook talks about iOS 6, App Store
Here comes the iBooks
Tim Cook quickly introduces new version of iBooks
Here comes the Mac news
Phil Schiller is on stage to introduce new Mac
MacBook Pro
13-inch Retina MacBook Pro, 2560×1600, starts at $1,699 and shipping starting today
Mac mini, "You knew there'd be something called mini in this presentation." – laughter
iMac
New iMac, no optical drive, thin on the edge; an optical illusion.
"Friction Stir Welding"
21.5-inch and 27-inch models.
"Plasma Deposition"
Up to 8 lbs less
Apple Fusion Drive; HD+SSD hard drive – Apple's own hybrid drive.
Starts at $1,299
Back to Tim Cook, talking about iPad.
100 million iPad sold
iPad in Education
iBooks Author
Phil Schiller, talking about iPad.
iPad, 4th generation
A6X Processor
Lightning connector
Expanded LTE
iPad mini
Aluminum + Glass enclosure
"Thin as a pencil"
0.68 lbs.
7.9-inch diagonal display, 1024×768
7.2 mm
10-hour battery life
Retina Display equivalent at 4-ft reading distance
Here comes iPad mini video with Jony Ives, Michael Tchao, Dan Riccio
Unibody Aluminum body construction
Diamond cut edges
"Every inch an iPad"
16 GB, 32 GB and 64 GB
329, $429, $529 for Wi-Fi
459, $659, $759 for Wi-Fi+Cellular
That's it. Hands on time.